---
NOTICE: Lynne Palmer's new phone number is 1-702-894-4196. Toll free 1-866-721-1871.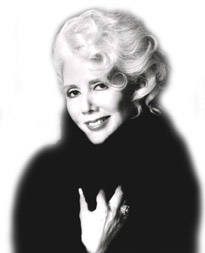 W
elcome to the World of Astrology and Horoscopes! My name is Lynne Palmer and for those who might not know me I have been a Professional Astrologer since 1957. On my site you will learn about my past as well as my current endeavors. You will be able to visit and learn about my services offered: books, tapes and personalized horoscopes. I also have included testimonials from some of my many star clients. I have included Web Links allowing you to visit other special friend's sites. I have attempted to make your experience on the site informative and enjoyable.
---
NEWS FLASH
Kobe Bryant was killed in a helicopter crash on January 26, 2020. In my Astrological Almanac for 2020---under the category: Avoid: Travel By Air, is listed January 25-28.
---
© Lynne Palmer .
info@lynnepalmer.com


---

Astrological Almanac for 2020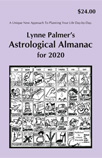 The One and Only Original Astrological Almanac for 2020.
You will be prepared for anything and everything.

See More Info

Order the Almanac


---
NEW BOOK!!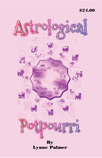 Astrological Potpourri
---
NEW BOOK!!
Be Your Own Astrologer
---
---
NEWS FLASH!!
GAMBLING: DAILY FORECASTS
The Best Days to WIN based on your day, month, year, time and place of birth.
Reports on paper. $75, 3 months; $140, 6 months; $198, 1 year. Send e-mail to
lynnepalmer@lynnepalmer.com
or call 1-702-894-4196, or toll free 1-866-721-1871
---
NEWS FLASH!!

Have your horoscope cassette tape converted to a CD by a professional specialist. The cassette is taped by Miss Palmer, given to the professional, converted to a CD and Lynne sends both to you.

Prices to convert cassettes to cds:
NATAL CHART or ONE YEAR CHART(one CD) = $10
Two year chart(2 CD's) = $15
Natal and 1 Year chart(2 CD's) =$20
Natal and 2 year chart(3 CD's) = $25


---
NEWS FLASH!!ASTROLOGY LESSON TAPES


Astrology Lessons on Cassette tapes NOW AVAILABLE--Beginner, Intermediate, Advanced. See details for Astrology Lesson Tapes here.

You can now order your tapes online. Send e-mail to Lynne Palmer for more details or call toll free 1-702-894-4196.