To all of Lynne's Friends, it is with a heavy heart that I have to announce the passing of our dear friend Lynne Palmer. After a long struggle to get back from a fall she suffered last year, complications set in and she passed away March 18, 2023 at 425 am.
She was much loved.
Lynne enjoyed a full life and loved being an impact to all her friends and clients over the years. She took her work seriously, and loved helping others reach their goals and their potentials.
Her friend Karin, has taken over her company, and will seek to continue the Astrological Almanac as Lynne's Legacy.
NEWS FLASH
Kobe Bryant was killed in a helicopter crash on January 26, 2020. In my Astrological Almanac for 2020---under the category: Avoid: Travel By Air, is listed January 25-28.
For Patrick Anthony Ramsey's book "You. Love & The Universe", click on
WEB LINKS
.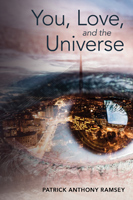 For Marlow Jean Bow's fantastic book, CREAM PUFF CAPONE, click on
WEB LINKS
.