About Lynne Palmer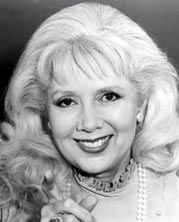 International Celebrity Astrologer, TV and Radio Personality, Lynne Palmer was a professional astrologer from 1957 through her passing in 2023. She was a consultant, teacher, lecturer, researcher, writer and columnist.
AWARDS, DIPLOMAS, CERTIFICATES: Recipient of the 1976 Professional Astrologer award for "Outstanding contribution to the Art and Science of Astrology;" August 23, 1960, Diploma from The Southern California School of Escrows; In New York City, April 21, 1963, Diploma from the Musical Arenas Association in Theatre Management. June 2019, Who's Who in America "Lifetime Achievement award." June 2019, "The Church of Light acknowledges Lynne Palmer with this Lifetime Achievement award for her many years of service of promoting The Brotherhood of Light Teachings through her many published works and years of teaching."
BIOGRAPHICAL SKETCHES (with certificates) in the Marquis Publications of Who's Who of the West, Who's Who of American Women, Who's Who In The World, Who's Who in America; The Directory of Distinguished Americans.
CERTIFICATES: In New York City, March 12, 1973-- Astrologers Guild of America; In San Francisco, August 2, 1973, Professional Astrologers Inc.; In Tempe, Arizona, July 31, 1979, the AFA (American Federation of Astrologers).
MEMBERSHIPS: The Church of Light; AFTRA ( The American Federation of Television and Radio Artists now merged with SAG-- Screen Actors Guild); The AFA (American Federation of Astrologers).
THE FIRST ASTROLOGER TO: Appear on the Johnny Carson "Tonight" show in New Your City; Record a LP (long playing) record (Cast and Read Your Horoscope) with an instruction book; Initiate a Marathon Crash Course for teaching astrology; Publishing and writing a Gold Newsletter for daily investing in Gold; "Star Signs'86" ---daily forecast for the entire year for each of the 12 zodiac signs which were filmed In Hollywood with Miss Palmer as the hostess and narrator). These were produced by MCA (Music Corporation of America); Local Telephone Show (recorded daily in a New Your City studio with Lynne Palmer giving the daily Lucky Numbers and Sun Sign Forecasts. The show was hosted by Lynne Palmer and recorded in both English and Spanish (Miss Palmer is fluent in Spanish--- Speaks, reads, writes and does horoscopes on C.D.s in Spanish).
Look what these famous people have to say about Lynne Palmer:
Johnny Carson said "You're the best looking astrologer I have ever seen."
Helen Hayes (stage and film actress) and Anita Loos---author, playwright known for "Gentlemen Prefer Blondes") ---They co-authored the book "Twice Over Lightly" and interviewed Lynne Palmer in the Chapter "Blowing Our Minds."
The following is an excerpt from this book: "In no way did Lynne Palmer conform to our visions of an astrology teacher. She was feminine, cute and pretty as a postcard. She wore not a smidgen of batik nor even an amber bead. On the contrary, her pink suit possibly came from Chanel and she sported a few tasteful jewels that looked hot off the workbench of Van Cleef and Arpels."
In the WSA January 1988 Newsletter they quoted the following Press Release from the Astrological World Headquarters on Fifth Avenue in New Your City: "Lynne Palmer is the most successful Astrologer and Numerologist the world has ever known!"