Visit Friends and Colleagues of Lynne Palmer on the Web


THE FORESEEABLE FUTURE---The Mystery Of Precognition by Gary Williams

Gary Williams has been an award winning writer, radio and television host. You will find this book to be fascinating, interesting, amazing and helpful. You will learn about the mystery of precognition as well as astrology from ancient times to the present day. It is informative and useful especially, if you are thinking about consulting with an astrologer or psychic. Mr. Williams knows his subject matter through meeting,. consulting and interviewing many astrologers and psychics world-wide. He studied and practiced astrology for over a 40 year period.

Lynne Palmer wrote the Foreword to The Foreseeable Future and Gary Williams interviewed her in Chapter 7--The Stars Impel. In this chapter read about some of Miss. Palmer's experiences and interesting predictions that she gave many famous people. Read about the fascinating stories involving them and you will know why Lynne Palmer is known as "The Celebrity To The Stars."

This book is available from amazon.com and in December 2018 will be in book stores in the U.K. and U.S.A.


---

THE MIRACLE WORKERS by Gary Williams (buy from amazon.com)

Gary Williams has been an award winning writer, radio and television host. You will find this a Must Read book, especially if you are thinking about consulting a psychic. Over a 40 year period, he has interviewed many psychics and lets you know the difference between a genuine psychic and a quack. Thus, by reading this book you will learn what to expect, and not to expect, when getting a psychic reading.

Mr. Williams interviewed Lynne Palmer in one chapter of this book. Lynne made it clear that she is an astrologer and not a psychic. Gary Williams knows the difference between astrologers and psychics because he has studied astrology for 40 years. In the chapter about Lynne Palmer you will learn many interesting facts about Lynne in his in-depth interview. Buy the book and you will have an eye-opener about some of Lynne's experiences as an astrologer.


---

ALEXANDRA HOLZER

Lynne Palmer says, " I think Alexandra Holzer is an expert on the paranormal following in her famous father, Hans Holzer's, footsteps. For the daughter of the foremost paranormal expert in the world, please click here for the Holzer legacy that continues on."

Visit her website: http://www.alexandraholzer.com/


---

THE CHURCH OF LIGHT

Contact the Church of Light for books on astrology, alchemy and magic, as well as books by Lynne Palmer. Learn the Hermetic system of Astrology, as practiced by Lynne Palmer (Lynne learned it by studying at the Church of Light). Read the 21 Brotherhood of Light books by C.C. Zain, published by The Church of Light----and you'll be enlightened by the wisdom and knowledge you'll gain. In fact, your entire life could change for the better!

Visit their Web Site: www.light.org


---

THE AMERICAN FEDERATION OF ASTROLOGERS

Contact the American Federation of Astrologers for information about:

1. Ethical Astrologers in your area.
2. Books and tapes by astrologers, including Lynne Palmer.
3. How to become a member of AFA
4. How to pass an exam and be a certified astrologer

Visit their Web site: www.astrologers.com


---

YOU, LOVE and the UNIVERSE by Patrick Anthony Ramsey

A wonderful new Book to read YOU, LOVE and the UNIVERSE
by Patrick Anthony Ramsey, Professional Astrologer, a Hermetician, certified Teacher, and membership Minister of the Church of Life

Contact Patrick Anthony Ramsey
Address: 817 Alameda Road N.W. Albuquerque, NM 87114-2001
Phone: 1-505-792-9270
Fax: 1-505-792-9270
E-mail: drpat@prodigy.net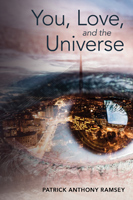 About the book YOU, LOVE and the UNIVERSE
Through Patrick Ramsey's work with the Church of Light, he often found himself using personal stories to illuminate aspects of the Church of Light teachings. Sometimes his sermons center on his spiritual and astral experiencea. Other times he uses small, everyday events to introduce larger topics--such as what the simple act of owning a cat tells us about the evolution of the soul. No matter what his subject, Ramsey makes his points with gentleness, love and a deft sense of humor. YOU, LOVE and the UNIVERSE brings together a sampling of Ramsey's best work, offering insight and inspiration to both church members and those interested in exploring a new way of living within a loving universe. Heed the call to love and be loved and take a step forward in your own soul's evolution.

The book sells for $5.40 and can be purchased from amazon.com or createspace.com, Kindle or The Church of Light at 2119 Gold Avenue S.E. Albuquerque, NM 87106-4072.
---
---